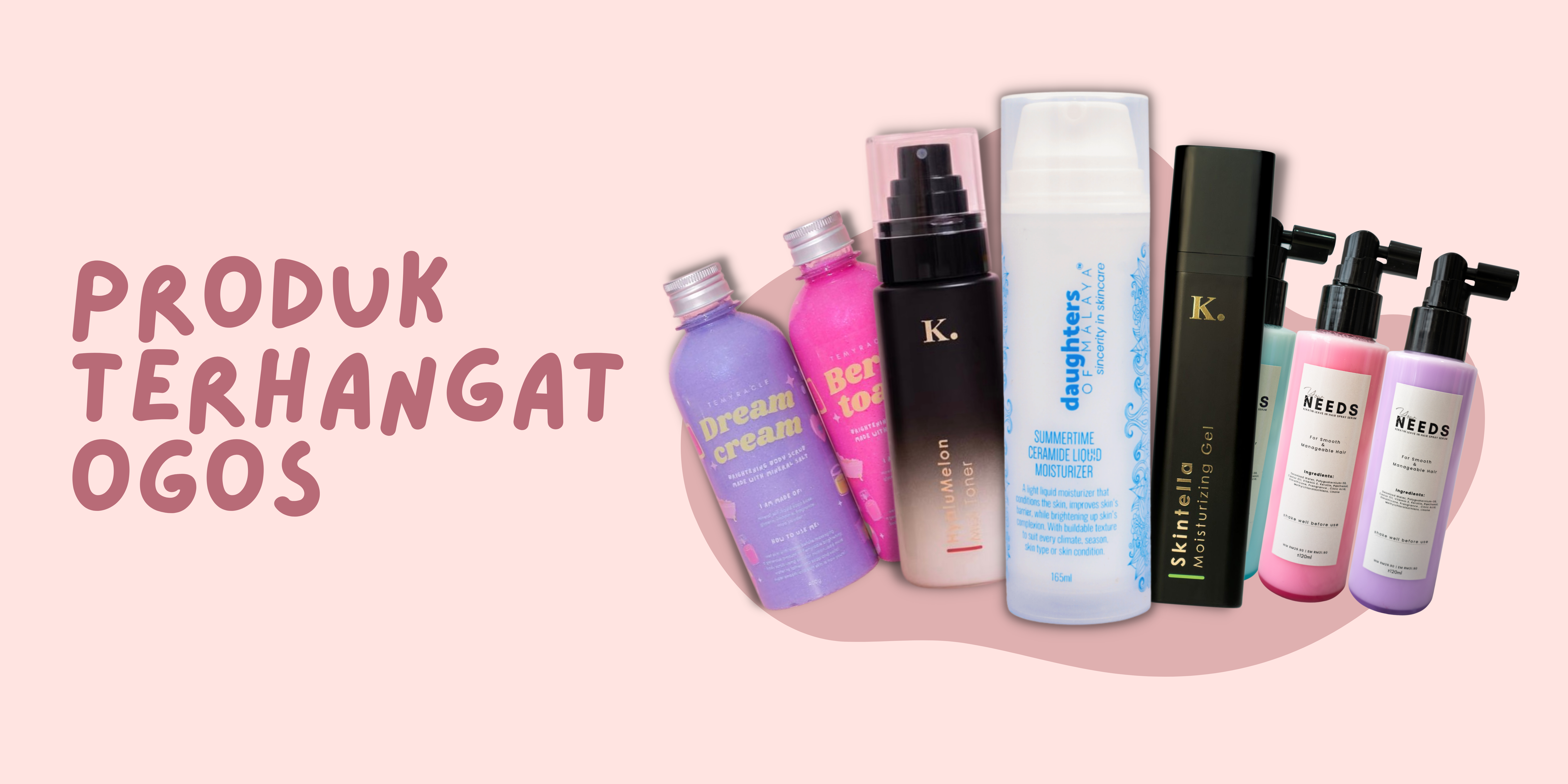 Tak jauh beza dengan bulan Julai, kebanyakan produk top lebih kurang sama, cuma bertukar kedudukan je. (Baca Produk Terlaris Julai) Jom tengok produk apa yang ramai orang beli bulan Ogos 👇🏻
No. 5: NEEDS Keratin Hair Spray Serum
Makin ramai orang cuba hair spray serum ni sebab bukan setakat boleh baiki masalah rambut dan wangi, harga pun murah pulak tu.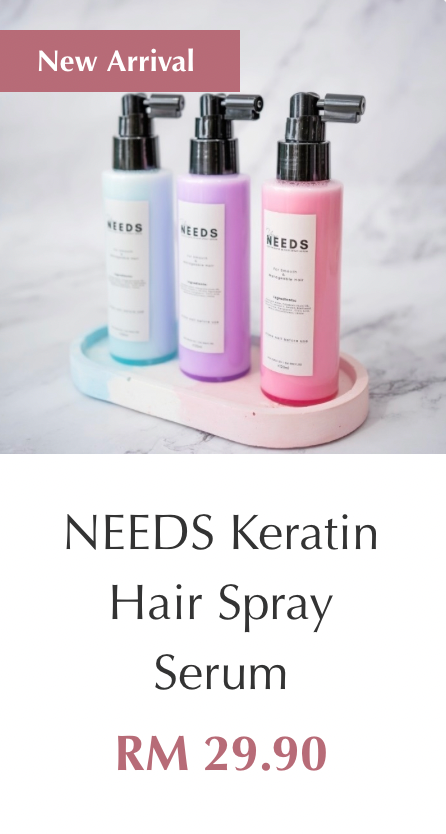 ---
No. 4: Temyracle Brightening Body Scrub
This is a sign for you to try this body scrub! Diperbuat daripada Himalayan salt, ada dua pilihan; Dream Cream dan Berry Toast. Kulit rasa lembut dan wangi tahan lama lepas pakai.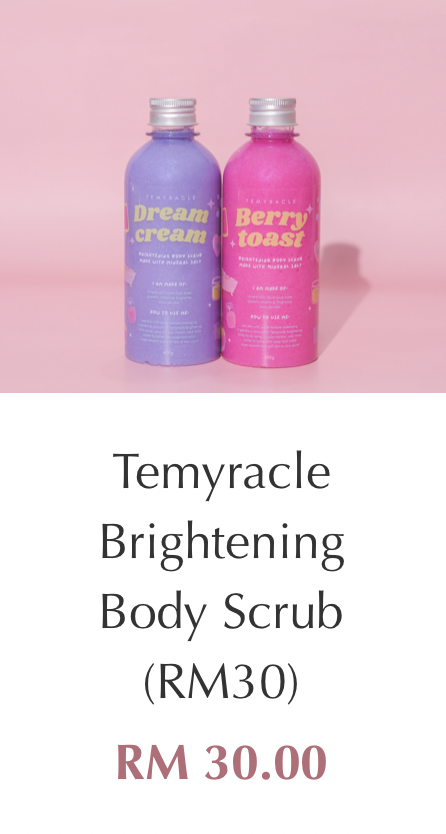 ---
No. 3: Skintella Moisturizing Gel
Selalunya orang dengan kulit kering suka moisturizer ni sebab krimnya likat sikit. Tapi yang kulit berminyak pun sesuai juga pakai. Ada ceramide, sesuai untuk jaga skin barrier.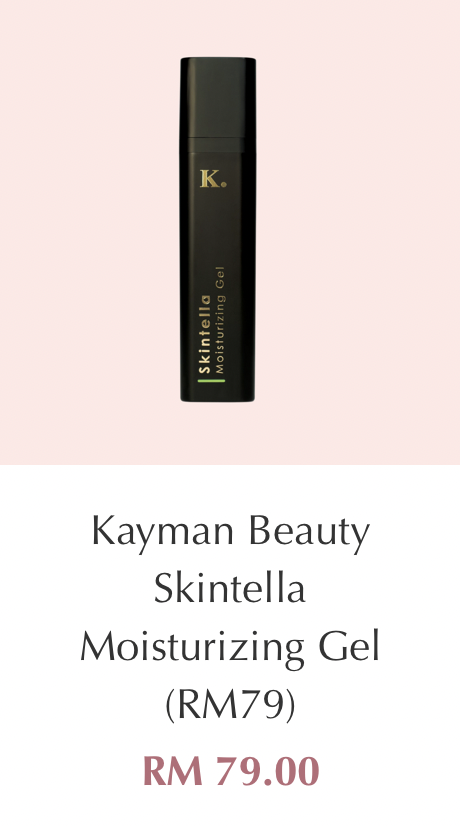 No. 2: Kayman Beauty Hyalumelon Mist Toner
#TonerTembikai ni memang tak asing lagi dalam industri skincare tempatan. Senang nak segarkan muka walaupun kat mana-mana. Sembur je terus hydrated!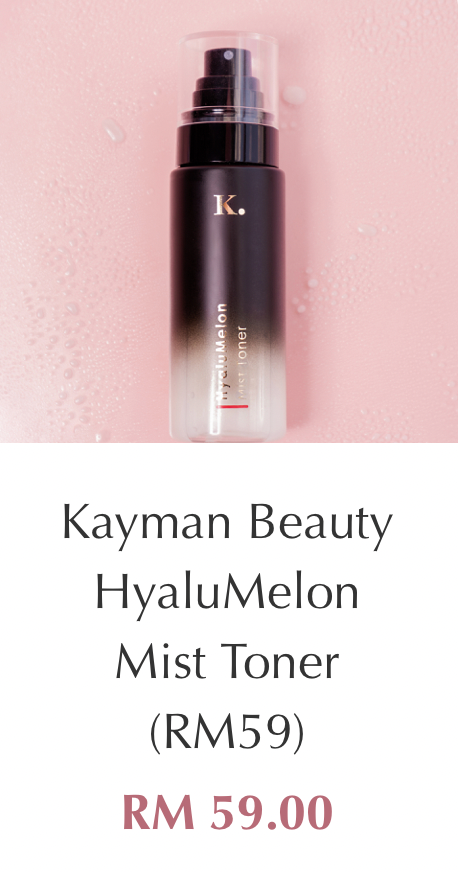 No. 1: Daughters of Malaya Summertime Ceramide Liquid Moisturizer
Moisturizer yang paling orang tak berhenti-henti beli sejak release! Kalau korang belum ada moisturizer yang sesuai untuk kulit, apa kata cuba moisturizer yang ringan ni!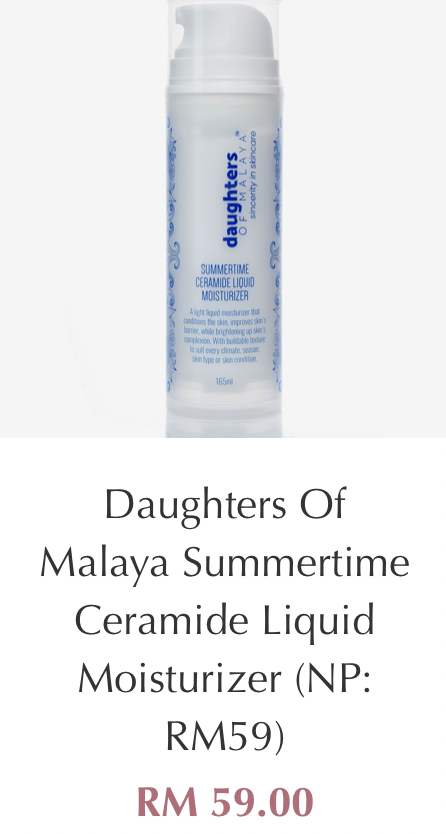 Thanks for reading!
XO, Sara ❤️