Lama nak tunggu parcel sampai? Jangan risau, kita ada option self pick-up untuk orang yang dekat. Self pick-up available at A-4-09, Conezion Commercial, IOI Resort City, Putrajaya. Kami di tingkat atas sekali, above Tealive Conezion.
Here's how:
1. Browse your favourite items and add to cart.
2. Upon checkout, choose "Pickup" and fill in your pick-up information. We are available Monday to Friday from 10AM till 5PM, except public holidays.
3. After you have placed your order and made your payment, whatsapp us at 011-11313827 for confirmation.
4. Come and pick-up your item at our office. Waze je Tealive Conezion. Kami dekat above Tealive, level atas sekali.
See you there <3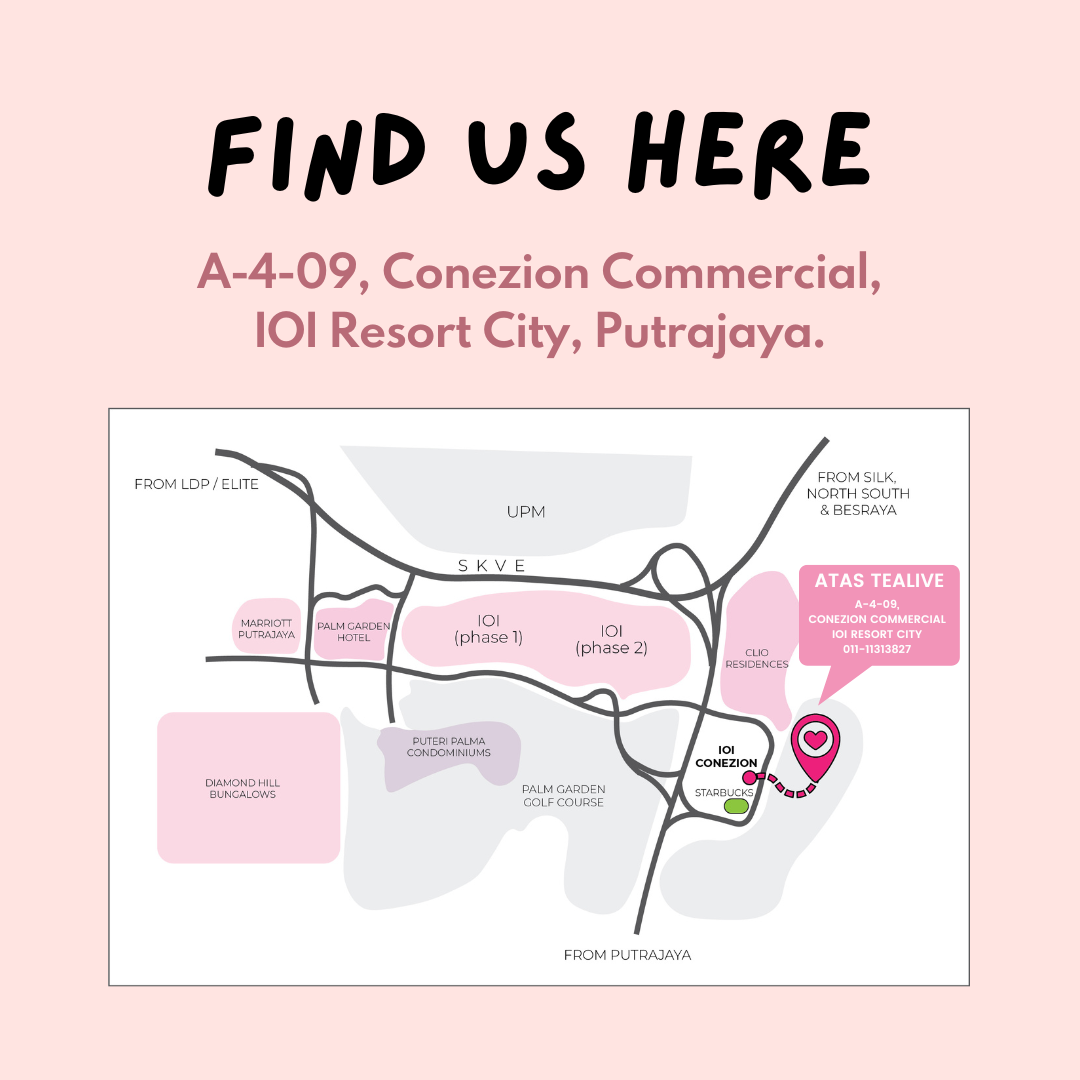 Go to Waze